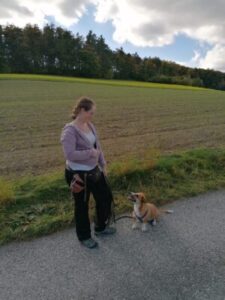 Welcome to the Leash Reactivity Challenge Sept 1-5 2022
Are you ready to start walking your dog in a relaxed way?
Are you sick and tired of constantly scanning the surroundings for other dogs or people?
You don't want to hear another stupid comment from bystanders?
Then this challenge is your chance for a new life with your dog!
Get:
– 5 Lives
– a lot of info about leash reactivity
– a free webinar
– a community aka fb-group
– a new life
Ready?